It's not too early to begin thinking about your escape to the south from the cold winter months. We have a large selection of Grand Strand winter rentals up and down the coastline at discounted off-season rates.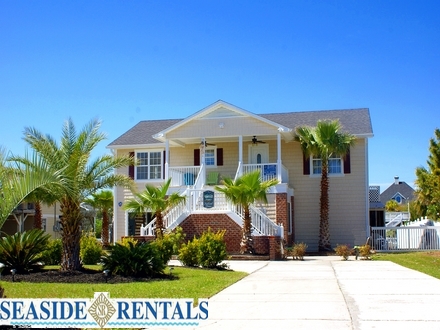 Whether you're coming for a week, a month, or the entire winter, we have a vast number of Grand Strand winter rentals that would meet your needs. From small 1 bedroom condos to large 6+ bedroom houses, we have you covered.
The winter season is a great time to visit here. You feel like you have the beach to yourself. It's quieter then – less people, less traffic, wide open sandy beaches. Yet there is still plenty going on in the area and most http://www.health-canada-pharmacy.com/add-and-adhd.html places are open year round. If you're a golfer you can use this time on the uncrowded courses to work on your golf game.
The 30th Anniversary Craftsmen's Summer Classic Arts & Crafts Festival is being held Friday, Aug. 3 through Sunday, Aug. 5 from 10:00 a.m. to 6:00 p.m. at Myrtle Beach Convention Center, Myrtle Beach, SC. Featuring original designs and work from hundreds of talented artists and craftsmen from across the nation. Visit with the actual artisans as you browse hundreds of booths and discover what goes into the creation of these one-of-a-kind treasures. With items from traditional to contemporary, functional to whimsical and decorative to funky there's something for every style, taste and budget.