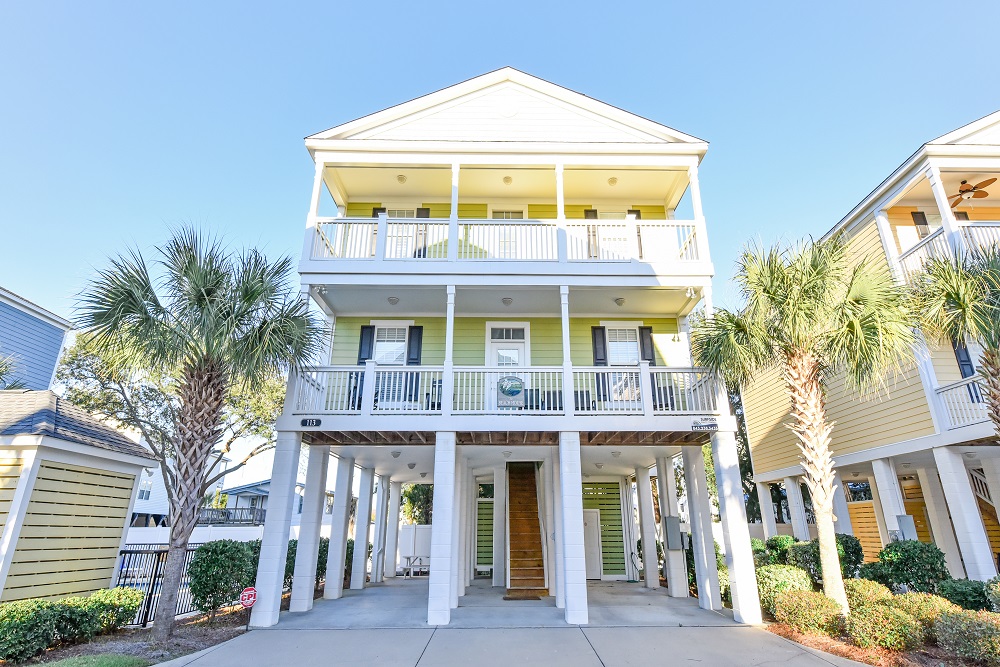 Unforgettable Family Getaways on South Carolina's Grand Strand
Experience the charm and beauty of Garden City Beach rentals, the ideal choice for families seeking an unforgettable beach vacation. Located in the heart of South Carolina's renowned Grand Strand, Garden City Beach boasts stunning ocean views, meandering creeks, and serene marshlands that create a tranquil atmosphere for relaxation and rejuvenation.
Our extensive selection of vacation rentals caters to various preferences and budgets, ranging from oceanfront properties to second-row, third-row, and ocean-view homes, ensuring you find the perfect accommodation for your stay. Immerse yourself in the breathtaking surroundings of Garden City Beach while enjoying the comfort and convenience of our rentals.
Proximity to Myrtle Beach Attractions and Activities
While staying at our Garden City Beach rentals, you'll enjoy easy access to Myrtle Beach's extensive amenities, including live entertainment, fine dining, golf courses, shopping centers, and thrilling amusement parks. Despite this proximity, Garden City Beach remains a peaceful retreat, set apart from the hustle and bustle of more crowded resort areas further north.
Ideal for a Relaxing South Carolina Vacation
Suppose you've dreamed of a tranquil South Carolina vacation without the chaos and noise of more significant resort destinations. In that case, our Garden City Beach rentals are the perfect choice. Enjoy the serene coastal ambiance while still accessing countless attractions and activities.
Tailored Accommodation Options
To further refine your search for the ideal vacation rental, explore our diverse selection of house and condo rentals in Garden City Beach. Each property is designed to cater to different needs and desires, ensuring every guest's comfortable and unforgettable stay.
Begin planning your memorable family getaway at one of our Garden City Beach rentals and experience the best of South Carolina's Grand Strand.