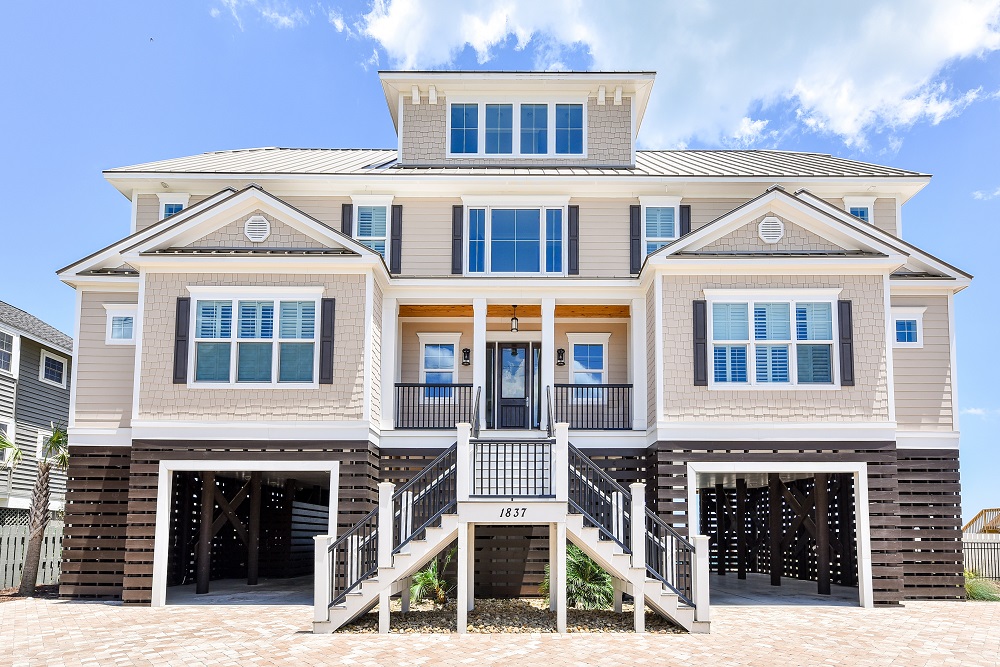 Discover the perfect escape at Murrells Inlet, the ultimate vacation destination for outdoor enthusiasts and nature lovers. With a wide range of Murrells Inlet vacation rentals provided by Surfside Realty, you can indulge in the serenity of this coastal gem while enjoying easy access to some of the region's best activities.
Nestled between the picturesque communities of Pawleys Island and Litchfield on U.S. Highway 17, Murrells Inlet offers a captivating blend of natural beauty, rich history, and vibrant culture. Known as the "seafood capital of South Carolina," Murrells Inlet boasts an array of delicious dining options that will satisfy even the most discerning palate. When you stay in one of our Murrells Inlet vacation rentals, you'll be just minutes away from these culinary delights.
A Paradise for Boating Enthusiasts
Murrells Inlet caters to all boating preferences, ensuring an unforgettable experience for everyone. Whether you're a seasoned sailor, a casual kayaker, or a devoted fishing enthusiast, you'll find an adventure that suits your style in this charming coastal town. The tranquil waters of the inlet and the vast expanses of the Atlantic Ocean provide endless opportunities for exploration and recreation.
Stay in Comfort with Surfside Realty
Our Murrells Inlet vacation rentals offer diverse accommodations to suit every need and budget. From cozy beachfront cottages to luxurious oceanfront villas, you'll find the perfect home away from home. Each rental property is designed with your comfort in mind, providing well-appointed living spaces, modern amenities, and stunning views of the surrounding coastal landscapes.
Experience the Best of Murrells Inlet
When you choose a Murrells Inlet vacation rental from Surfside Realty, you'll enjoy easy access to a wealth of attractions and activities that showcase the best of the region. Embark on a picturesque nature walk through Huntington Beach State Park, explore the fascinating exhibits at the South Carolina Maritime Museum, or take in the breathtaking views from the historic Atalaya Castle.
No matter what your interests are, Murrells Inlet has something for everyone. So, start planning your unforgettable coastal getaway with one of our Murrells Inlet vacation rentals and immerse yourself in the beauty and charm of this enchanting destination.