If your family has never had a family reunion why not make 2014 the year to start this as a new tradition? Family reunions can be held anywhere you choose ? from Uncle Dan?s backyard to one of our spacious coastal vacation home rentals in South Carolina.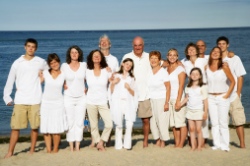 At Seaside Rentals we have a vast number of rentals from which to make a selection. We have rentals as small as 2 bedrooms and others with 10+ bedrooms large enough to sleep 28 people. So, no matter what size your family is, any one of our vacation homes is sure to meet the needs that your entire family has.The person that is making the plans for the family reunion is the one to ultimately decide where it will be held If you love being close to the water then you?ll be happy with having your reunion here at the beach. We have an assortment of special deals running all year long and super specials on select properties.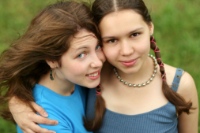 The coastal South Carolina area is home to dozens of sites on the National Register of Historical Places so there?s much to explore if you?re into history. There are numerous entertainment venues, such as dinner shows, live concerts, amusement parks, vineyards, spas and museums that your family is sure to love. Be sure to visit Brookgreen Gardens in Murrells Inlet when you're here! For the shoppers in your family, they?ll be thrilled with the many malls and specialty shops the area has to offer.For those that don?t want to drive their car around while they?re here, you can rent bicycles, scooters, and golf carts quite affordably for the duration of your visit and they're located close to most vacation home rentals in South Carolina. Why not check them out!