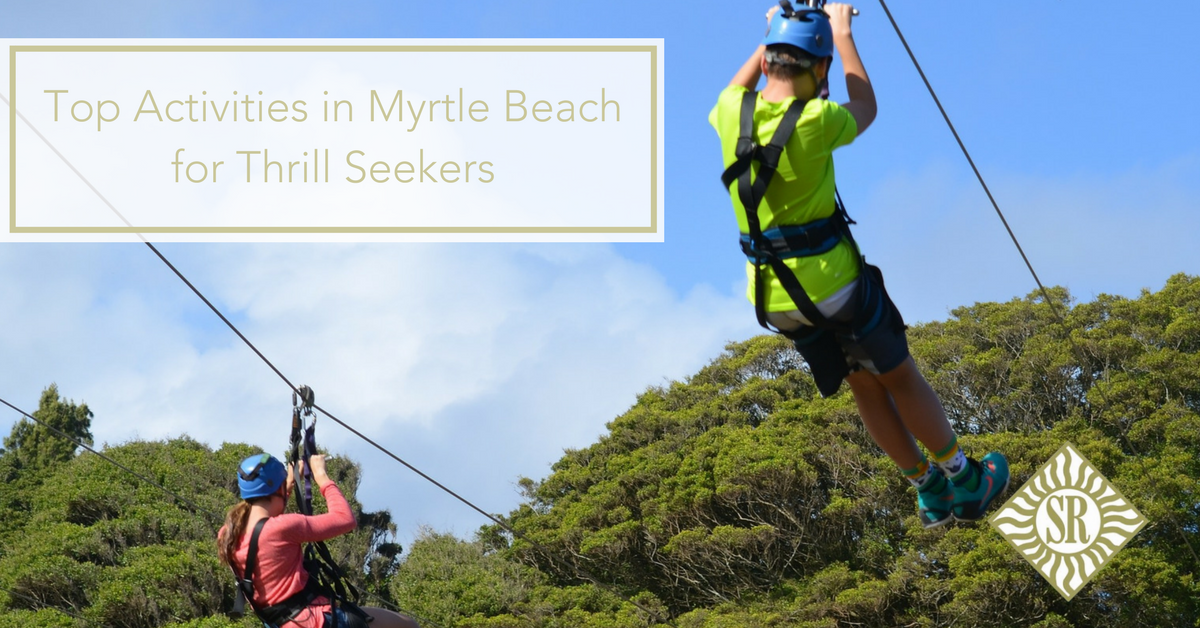 For some, a vacation needs to be the perfect combination of relaxing and thrilling. Likely, you?re aware of the many reasons Myrtle https://valdiazep.com Beach offers a relaxing vacation, but did you know it?s also the perfect spot to catch some major thrills? Here are some top activities in Myrtle Beach for thrill seekers:
t
Broadway Grand Prix?s Sky Coaster
The Broadway Grand Prix Sky Coaster rests 100ft up in the air and flings thrill seekers quickly through the sky. And, luckily, if you just can?t get enough of it, you can purchase the ?Biggest Wristband? ticket package and receive unlimited flights on the Sky Coaster.View operating hours and ticket prices here.
t
Parasailing
There?s nothing more thrilling than speeding through the sky attached to a boat! It?s also an exciting way to view Myrtle Beach.
t
Myrtle Waves Water Park
Though it?s possible to have a relaxing day at the water park, Myrtle Waves? boasts some water slides that will leave any thrill seeker entertained! You can view their rides and get tickets to the park here.
t
Myrtle Beach Thrill Rides
Myrtle Beach Thrill Rides is located in Downtown Myrtle Beach and offers three exciting rides: The Skycraper, The Sling Shot and The Air Strike. All three are guaranteed to satisfy the thrill lover in your family! Pro tip: continuously check their site for discounts. Here is their current discount.
t
Helicopter Adventures
Helicopter Adventures offers a chance to view Myrtle Beach from up to 40 miles in the air satisfying even the most daring thrill seekers. With an amazing views of the area, it?s a thrilling adventure you?ll always remember. Learn more about their hours of operation and pricing here.
t
Ziplines
Add some thrills to your vacation by zipping through the air at high speed! Choose to zipline at Soar & Explore located at Broadway at the Beach and soar 50 feet over a scenic lake or choose to zipline at Go Ape Zip Line & Treetop Adventure and soar through the trees! Either course is sure to be thrilling. Contact Seaside Rentals to plan your beach vacation today!