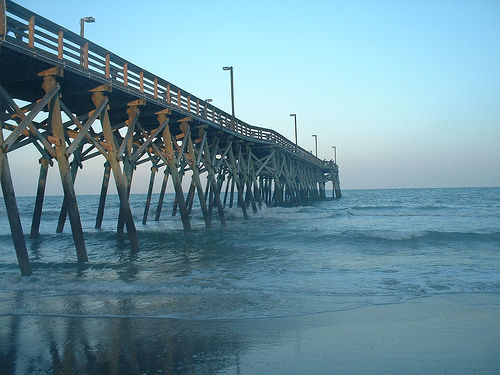 The Surfside Beach SC Rentals are what you are looking for if you want your vacation to be on the coast of South Carolina, in luxury and at very reasonable season rates.
Located at Surfside Beach SC, they are the perfect rentals for a large family looking for a retreat into paradise. Just a walk from the blue ocean, with the soothing sound of waves and surrounded by a peaceful and healthy environment!
We have bad news for the anyone who smokes, these vacation rentals don't allow smoking. They come with a 3 space, fully paved parking space and part of it is covered as well. You'll have a personal porch and easy access to a private neighborhood swimming pool, and more. It's true luxury at its finest and is ideal for any family wanting to vacation in South Carolina. It's landscape is as beautiful as the rentals.
The interiors have been professionally decorated, which accents these luxurious, full furnished vacation rentals. There are three large bedrooms on the second level with 1 king-size bed and 2 queen size beds. The kitchen, living and dining areas come with all the dinnerware, glassware and cookware. There is a linen rental and also a departure maid. There is also full access to a home entertainment system. There is recessed lighting throughout the house and the safety of the guests is also secure.
The rates of these Surfside Beach SC rentals range from about $400 per night or $1500 per week, which is changing through the year. There are still a lot of vacancies, so run to book, while it is available. Reservations may be done online.