This sure does seem to be the time of year when the people are getting more physical so events this weekend will sure appeal to them. If you?re in the area, join in the 10k Run or attend either of the Expos. From the comfort of our Surfside Beach South Carolina vacation rentals you really won?t be that far away.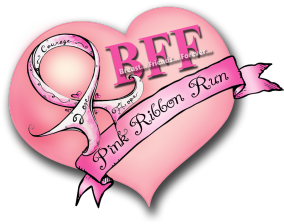 The Grand Strand Running Club will hold a BFF Pink Ribbon 5K and 10K Run and Expo to benefit Susan G. Komen Lowcountry and other local cancer charities. The expo takes place at Barefoot Landing on Friday, March 8 from 3:00 p.m. to 8:00 p.m. with packet pick-up, entertainment, survivor tribute and celebration ceremony, tribute walk, vendors and much more! The Runs and Tot Trot take place Sat., March 9 at the Barefoot Resort starting at 8:30 a.m. For more details visit www.bffpinkribbonrun.com.
The Grand Strand Chapter of the Surfrider Foundation and the Atlantic Surfing Federation are hosting the 2nd Annual Surf-Skate Expo & Seafood Taco Cookoff in the lot between Creek Ratz and Capt. Dave's Dockside on Sunday, March 10 from 1 to 8 p.m. See how surfboards are made and skate boards are equipped, meet shop owners, and taste the best seafood tacos in the area. There will be live music, surfing, skating and paddle boarding demonstrations, a hula show and local vendors featuring surf and nautical artwork. Entry to the event is free. Tickets will be sold for food and beverages. Proceeds benefit the ASF Non-Profit Surf Program helping teach competition, discipline and sportsmanship through the surfing program.When you?re ready to make your summer vacation plans, take a look at our large selection of Surfside Beach South Carolina vacation rentals and we?re sure you?ll find the perfect spot for you and your family. See you then!