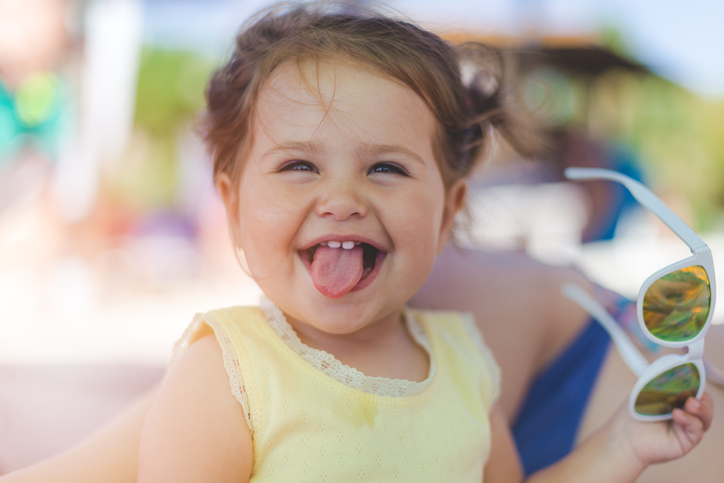 If this is the first time you've taken a vacation with a baby in tow there are some tips you should keep in mind. While it might feel like it will take a small army to manage this, it really won't. Babies have been enjoying beach vacations since the concept of a beach vacation came to be. While beach vacations are oriented more to adults and children, babies are content to be anywhere that their parents are and when you stay in our family friendly vacation rentals you'll have everything you need for that perfect vacation. Anything that relaxes Mom and Dad is going to make for a happy baby so stay calm throughout your time away. It?s important to remind yourselves, you?re on vacation and the goal is to have fun.
Below are some important tips that will help you and your baby enjoy this summer's beach vacation.
1. Plan Your Time. Try to schedule your airline flights during the normal nap time your baby is used to. Walk and play with the baby during extended periods in the airport. More energy exerted there will be less energy the baby exerts in the confines of an airplane.
2. Stay On Schedule. Maintain the schedule you have at home for the entire time you?re on vacation. That includes the time you wake up and go to sleep, the time you eat meals, and when nap time is. This is not the time to kick up your heels and stay out late.
3. Inquire Before Leaving. Make sure the place where you?re staying provides sleeping arrangements for babies. Ask about cribs, play pens and  as the car rental agency about car seats, too.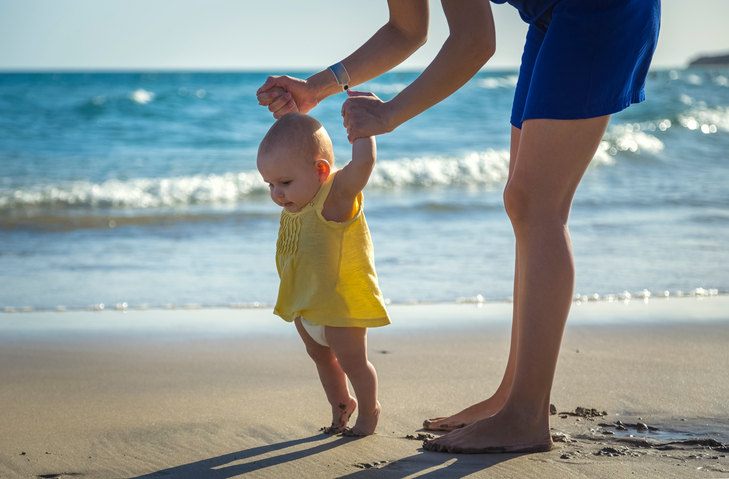 4. Stay Calm. Don?t stress out while getting ready for your trip because your baby will sense that and be on edge as well.
5. Plan On Doing Less. With babies the rule really is ?Less is More.? Don?t over stimulate a baby. Make sure they take naps in quiet and comfortable spaces. Afternoon naps improve the chances of a quality evening so consider taking a nap at the same time.
6. Apply Sunscreen Often. Shield babies from the midday sun. Don?t count on a tent or canopy because some beaches don?t allow them. Wear hats and light weight clothing. Apply sunscreen to any areas of skin showing. Read the label and reapply as recommended.
7. Beachin' it During Off Times. Plan on going to the beach early or late. Don't take your baby to the beach during the hottest time of the day between 10 a.m. and 2 p.m.
When you arrive at the beach with a baby in tow and are looking for the perfect family friendly vacation rentals don?t hesitate to give us a call at Seaside Rentals, (866) 252-9930. We're sure your whole family will love our accommodations.