If you?re thinking about spending the long cold winter months somewhere that the weather is more temperate this year, where the temperatures allow for year round golf and long walks on the beach, why not come to coastal South Carolina and spend the winter.  At Seaside Rentals we have a large assortment of single family homes in Surfside Beach and Garden City Beach that will afford you all the comforts of home plus a whole lot more. This area of the South Carolina coastline is not as crowded as it is further north in Myrtle Beach and beyond. It?s a quieter, more family-friendly place to stay. It?s a toasty location to spend those long winter months!
How to Leave Your HomeFor those who have never left their home for an extended period of time to spend the winter in a warmer environment, it?s easier than you may think.
t
Hire a house sitter to come stay in your home while you?re away. They?ll water the plants, shovel the snow, send you your mail and make sure your home is secure and looks occupied.

t

You can rent a bedroom or the entire home out, fully furnished, to someone for a short stay or on a temporary basis. The want ads in the local newspapers and on Craig?s List are full of people looking. Be sure to check potential tenants out well.

t

Why not advertise your home for rent to someone looking to spend their winters up north. Yeah, there really are people like that in the world!

t

You can leave your home empty. Turn the heat down low, the water off and unplug the appliances. Put some lights on a timer and arrange to have someone come by, perhaps a family member or neighbor, to check on the home periodically. You?ll need to arrange to have someone do snow removal for you while you?re away as well. And don't forget to forward your mail and newspaper!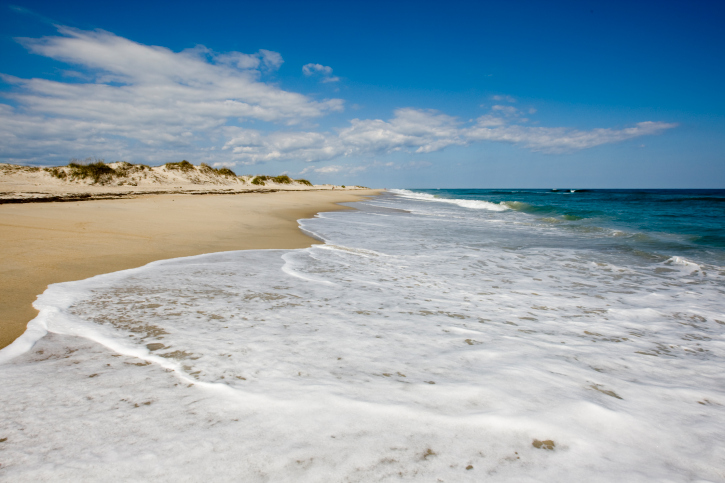 Where to Spend the WinterYou don?t have to drive the whole way to Florida to spend the winter months anymore. There are other closer places that should be considered and plenty of reasons why.
t
South Carolina is very pleasant during the winter months and there?s no snow to shovel.

t

Golf courses around the Grand Strand (the area of Myrtle Beach, Surfside Beach and Garden City Beach) are open year round and there won?t be a lot of people on the courses to navigate around as there are in the peak summer months.

t

Coming to SC for the winter will save you tons of gas and time over going as far south as Florida.

t

Our Surfside Beach and Garden City Beach winter rentals will cost you less and come with awesome amenities that you?re sure to enjoy.

Surfside Beach Winter RentalsOur Surfside Beach winter rentals are an assortment of professionally decorated single family homes. They feature splendid amenities like porches and balconies with amazing views, multiple TVs and DVD players, wireless Internet access to keep in touch with family and friends, and well equipped kitchens for preparing any or all of your meals. There are also washer/dryers, exterior showers, swimming pools (sometimes with optional heat), hot tubs, Jacuzzis and plenty of parking. You?ll be comfortable in our Surfside Beach winter rentals and have everything you need for a longer term stay through the winter months.There are many things to do year round in the Surfside Beach area, including local events. Be sure to play mini golf or the championship golf courses. There?s lots of shopping available in specialty beach shops, and inside and outside shopping malls. Enjoy lunch or dinner at over 1,800+ restaurants in the area.

Garden City Beach Winter RentalsOur many Garden City Beach winter rentals will provide you with all the comforts of home in fully furnished 4-8 bedroom properties. Escaping the cold and snow of the north makes perfect sense and this is an ideal place to escape to. Availability is great and our rates are lower during the off-season. A large assortment of properties include oceanfront, ocean view, inlet view and some just a short walk to the ocean. We have pet friendly rentals and rentals with boat ramps and docks. Amenities include swimming pools (heated or not), Internet access, fully equipped kitchens, DVD/VCR players and washer/dryers.There are lots of things to do year round in the Garden City area, including playing on the many championship golf courses, shopping in any of the numerous specialty beach shops and shopping malls, playing mini golf or taking in Imax movies.
Things To Do Around Coastal SCNo matter where you stay you?ll be close to a vast number of local events taking place in the area. There?s never a shortage of things to do here.1. Be sure to visit the Brookgreen Gardens in Murrells Inlet. This seaside community is also known as the ?Seafood Capital of South Carolina? so it?s worth stopping off to have dinner while you?re in the area.2. Have some laughs at Big Laughs Theatre, 2696 Beaver Run Blvd., Surfside Beach. Choose from Mild Family Show ? a rock ?n roll comedy hypnosis show, Wild & Crazy Adult Comedy Hypnosis Show, or the Fusion Hypnosis Show.3. Group Dance Lessons at Let?s Dance Studio, 5221 N. Kings Hwy., Myrtle Beach. Come out and learn Ballroom, Salsa, Bachata, Shag, Swing, Tango and more taught in groups. No partner necessary!4. Take in an exciting football game at Coastal Carolina University in nearby Conway, SC. This is the perfect time of the year for it!Whether this is your first time spending winter away from home and you?re planning a trip for just a month to try it out, for three months as most of the ?snowbirds? do, or you want to spend the entire winter from November through April, we?re sure to be able to provide you with the perfect winter rental for your stay. Call us at 866-252-9930 if we can help you with your reservations or answer any questions you may have.