When you?re making vacation plans and looking for affordable vacation rentals be sure to take a look at the Garden City Beach vacation home rentals we have on our website. There?s a nice variety of homes from oceanfront and ocean view to many others that are set back further from the water.
These Garden City Beach vacation home rentals are fully furnished with everything you?ll need for that perfect vacation, right down to the equipped kitchen ready to start cooking in as soon as you arrive.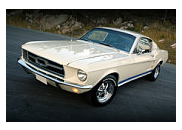 For those people already here, no matter where you?re staying you?re invited to attend the Kids Fair being held tonight, Monday, July 15 from 4 to 7 p.m. in Fuller Park, Surfside Beach. This is an event your kids are sure to enjoy.
If you see all the Mustang cars, classic and late model, in the area it?s because Myrtle Beach Mustang Week runs from July 15-21, 2013 in Myrtle Beach. Mustang Week will hold events at Broadway at the Beach, The Palace Theatre, Myrtle Beach Speedway, the Myrtle Beach Mall, Ocean Boulevard and more. Hundreds of mustang owners and fans gather in Myrtle Beach for this weeklong event. They host meet and greets, cruise-ins, car shows, awards ceremonies, drag nights and so many other great events during Mustang Week.