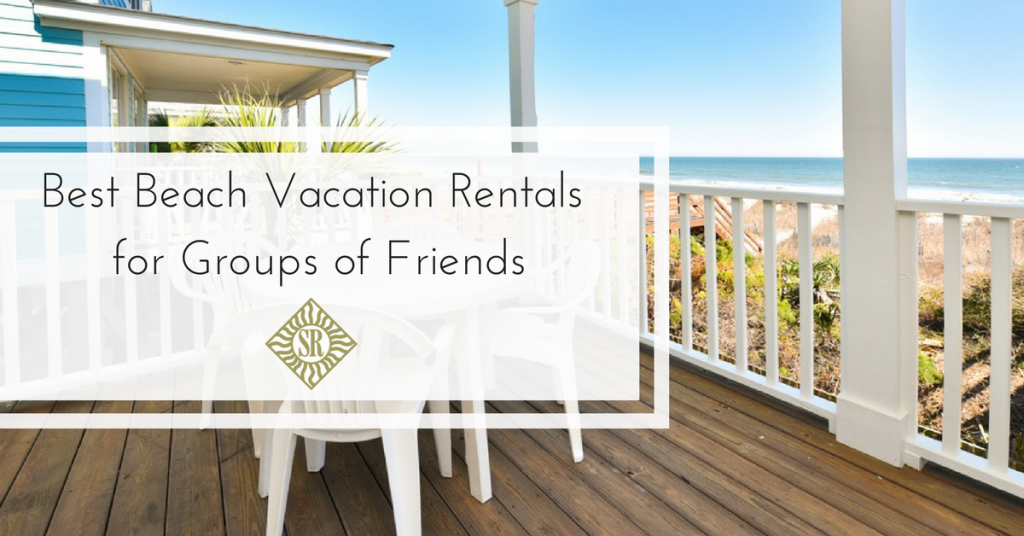 Spring is just around the corner and after the winter months, nothing sounds more enticing than a warm sea breeze and a day relaxing under the sun especially when you can do that relaxing with a few of your closest friends. If you?re ready to take a break from the hustle and bustle, here are the some of best beach vacation rentals for groups of friends. 
This rental has 4 bedrooms including 2 double beds, 3 queen beds and 1 king bed. Ultimately, the rental can accommodate 14 people making it easy for your group of friends to rent the home. Additionally, the rental is oceanfront and has a TV in every bedroom.
Blue Bayou – Surfside Beach, SC
With 4 bedrooms and a sleeper sofa in the living room, this rental sleeps 12 guests comfortably and not only will you be able to relax at the beach, you?ll also be able to take a swim in your own private pool. The rental also includes an outdoor deck and exterior grill which means you can enjoy the ocean breeze while grilling up some hotdogs or burgers!
New Beginnings is a 5 bedroom rental with only one bedroom that holds 2 beds. This means it?s possible for a small group of friends to enjoy the rental in their own room. However, the rental is still capable of accommodating 10 guests comfortably. In addition, you?ll find that you?ll thoroughly enjoy having you own beach access and for chillier nights, take a dip in your own private hot tub overlooking the ocean!
If your group of friends is eager to splurge for a beach rental that will give everyone their own bedroom, The Bellagio is your go-to rental. With 7 bedrooms, no one will be left bunking together. There are also 7 bathrooms which means no one will have to share a bathroom either! But, you won?t just be in awe that everyone gets their own bedroom and bathroom, you?ll also be left speechless by the amazing beach view from the back deck and the private pool nestled under palm trees in the backyard.
Whether you?re looking for an ocean front rental or a second row home with a private pool, Seaside Rentals offers beach vacation rentals for groups of friends tailored to everyone?s needs.