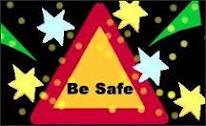 What an exciting time to be staying in our Surfside Beach SC vacation rentals. One year is ending and a new year is about to begin, offering us unspoken promises and filling us all with hope and joy. The celebrations along the coast will be endless! Residing in our Surfside Beach SC vacation rentals will have you oceanfront where all the excitement will be taking place.
You haven't seen fireworks like those set off here as far as the eye can see up and down the beachfront. Be safe if you're shooting off any of your own and have fun a good time celebrating in your Surfside Beach SC vacation rentals.
Come to the House of Blues and see Slippery When Wet – Bon Jovi Tribute Band on Friday, December 30, 2011. Doors open at 8 p.m. for this 9 p.m. show. Tickets are now available by visiting livenation.com, ticketmaster.com, calling Ticketmaster at 1-800-745-3000 or through the House of Blues box office. *This Music Hall is a NO SMOKING FACILITY* This show is for all ages subject to parental discretion. Price: $10.00 – General Admission Standing Ticket. If you have any additional questions call the House of Blues Box Office at (843) 272-3000. 4640 Highway 17 S., N. Myrtle Beach, SC 29582.
New Year's Eve Fireworks at Barefoot Landing starts Saturday, December 31, 2011 from 6-10 p.m. Come to Barefoot Landing to ring in the new year by having dinner and enjoying a fabulous fireworks display at 6:00 p.m. over the lake!