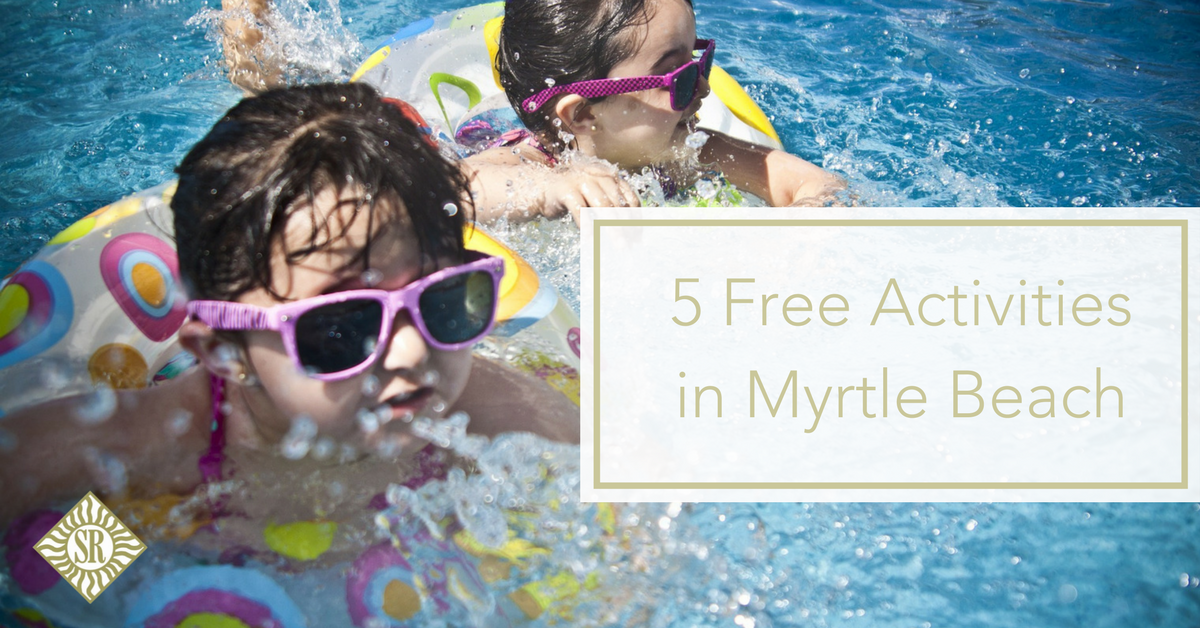 Every year hundreds of families flock to Myrtle Beach to enjoy some sun, sand and fun. Unfortunately, it can quickly become an expensive endeavor which is why we?ve compiled a few of our favorite free activities in Myrtle Beach.
Beaches
The beaches are one of the main reasons travelers flock to Myrtle Beach, so it?s a good thing it?s free! And though it may be one of the most obvious free activities, one not-so-obvious aspect is visiting all of the beaches in the area, not just Myrtle Beach. Surrounding places like Surfside Beach, Garden City Beach, Sunset Beach or Murrells Inlet. Each beach provides a different atmosphere and is the perfect free activity.
Murrells Inlet Marshwalk
The Murrells Inlet Marshwalk offers an amazing view of the marsh and is the perfect place to set off on a kayaking or paddle board adventure. Not only is strolling along the Marshwalk free, there are also many free events hosted there throughout the year so be sure to check their calendar of events frequently.
The Pier at Garden City
The Pier at Garden City is the perfect place to enjoy the warm ocean breeze and watch the waves roll in. For a small cost, you can also enjoy a meal at the pier?s cafe or play some games at the nearby arcade, making for a perfect afternoon outing.
Broadway at the Beach
Filled with shops, dining, entertainment and attractions, Broadway at the Beach is free to stroll and see the sights. During most weeks, you can catch live music at the area restaurants and during summer months be sure to check out their Summer Nights event series. You can learn more about their events here.
Downtown Myrtle Beach
Downtown Myrtle Beach is just steps from the beach and full of shops and entertainment. Your family will thoroughly enjoy walking through the local dive stores and interacting with families from all over the country. In the summer months, look out for free festivals and concerts.What are your favorite free activities in Myrtle Beach?