For those of you vacationing in the area and staying in our Garden City Beach SC house rentals and even for those people who live locally, there are a couple of runs coming up that are so worthy we want to encourage you to come out and run with us.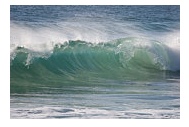 Lace up your sneakers for some early Saturday morning exercise as you run or walk through the marsh-front, oak-shaded streets of Murrells Inlet for the 8th Annual Race for the Inlet. The event features a 5K walk and run, with optional chip timing, an 8K chip-timed run and a 5K chip-timed stroller run. All events start and end at Morse Park Landing on Highway 17 Business (next to the Hot Fish Club) in Murrells Inlet. All events begin at 8 a.m. Participants can run or walk through Murrells Inlet on the USATF certified courses. It is a fun event suitable for all ages and skill levels.
The American Cancer Society Relay for Life will be held on Friday, April 5 from 7 p.m. to 7 a.m. at Grand Park. The event is free to the public, tobacco free, alcohol free, family friendly and fun! All proceeds benefit the American Cancer Society. There will be Inflatables, food (all kinds), games, music, dancing and walking. The event starts at 7:00 p.m. and goes until 7:00 a.m. the next morning. Local businesses, organizations, schools, friends and clubs form teams. They each have a campsite around the track and their team members take turns walking. The short reason why we go over night is that cancer never sleeps. Opening ceremonies celebrate those who are cancer survivors. Cancer survivors take the first lap. Around 10 p.m., there will be a candle light vigil to remember those that lost their battle to cancer and at 7 a.m., a pledge to continue to fight back against cancer will take place.
When you're in need of Garden City Beach SC house rentals get in touch with us at Surfside Realty and we'll find you the perfect accommodations to meet your needs.