One of the best things about renting a beach house from Seaside Rentals is that many of our properties are dog-friendly! But if you plan on bringing man?s best friend with you to the beach, there are a few things you should keep in mind before you hit the sand.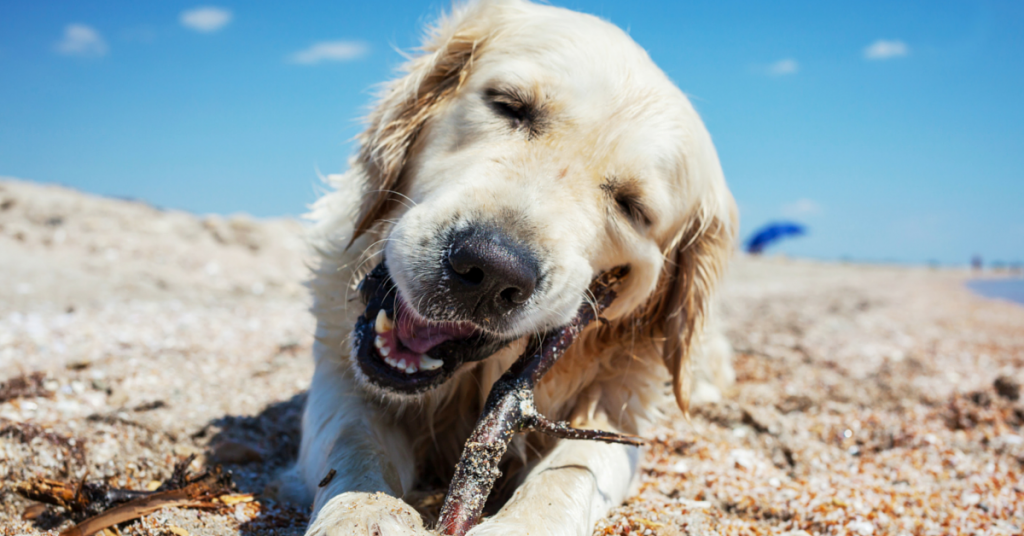 Check the Rules for Dogs on the Beach
Horry County (Myrtle Beach, Surfside Beach, Garden City Beach) May 1 – Labor Day, dogs are allowed on the beach only before 10 am and after 5 pm. From Labor Day – April 30 each year, dogs are allowed on the beach at any time of day. At all times when dogs are allowed on the beach, they must be on a leash and dog owners must pick up and properly dispose of the droppings.
Make Sure Your Dog Can Swim
Don?t automatically assume your dog is a swimmer. Test out how they do in water by letting them test the waters in a shallow area. Give your pup time to acclimate, and consider letting them practice their swimming technique in a dog-friendly pool or shallow lake. Invest in a doggy life jacket for extra safety.
Bring Fresh Water and Shade
Prevent your dog from drinking saltwater by ensuring they have plenty of freshwater available to drink. Just like children, dogs need plenty of access to shade so that they don?t overheat, so grab an umbrella!
Grab the Pet Sunscreen
Many people assume that dogs are immune to sunburns because of their fur, but that isn?t the case. Purchase dog-friendly sunscreen and apply regularly if you?re spending a lot of time under the sun!
Post-Beach Showers
After letting your dog play in saltwater, be sure you rinse them off thoroughly so they don?t ingest salt from licking themselves.Contact Seaside Rentals today to learn more about renting dog-friendly properties in Myrtle Beach.