Sometimes the act of getting ready to go on vacation creates more stress than you had before you even started making plans! A lot of this stress comes from deciding what to bring and getting it packed and ready to go. Funny how it is that the more members of your family that you have the more stuff you?re going to have to bring along with you ? at least that?s the way it?s always been until now.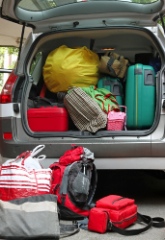 Times have changed and so has Seaside Rentals. Now, you don?t have to bring every little last item along with you in order to have a comfortable vacation. We set our minds to determining what the items are that most people need to have with them on vacation that can be a real hassle to bring along. Then we stocked up on them and have them available to rent to our guests at low cost! It?s incredibly convenient!
The days of trying to cram everything into the back of your car or even just into your suitcases are over. As are the days of just having to do without some things. Now, you can enjoy all the comforts of home right here in your vacation rental when you stay with us.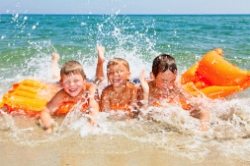 The convenience items we have available consist of gas grills, charcoal grills, baby gear (cribs, highchair, gates, pack ?n play) and twin size roll-away beds. We have 3 different beach packages for those wanting chairs and an umbrella to be comfortable on the beach. We have adult bikes to rent and Bike & Surf combo?s that combine bikes and beach chairs, too. We offer a full range of sheets of different sizes, pillowcases, and towels for the beach, bath and kitchen. Our sports and beach items consist of boogie boards, canvas beach umbrellas, aluminum beach chair and two different types of golf carts.
Check out our easy ordering process! It is done online using our Equipment Order Form at your convenience. All rental equipment items must be paid for prior to your arrival. Equipment will be delivered to your rental property on your arrival date and will be picked up and inspected the day of your departure. If you have any questions about our equipment rental policies please feel free to give us a call at 866-252-9930.