If you have finally made the decision to move to coastal South Carolina — congratulations! Many of our seasonal visitors to the area are just waiting until retirement so they can make here fulltime. Others come during the winter months and head back north to spend their summers, until the day arrives when they, too, decide to make a permanent relocation to South Carolina.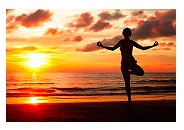 Once you decide to move here you should know that we have many Surfside Beach SC annual rentals available for you once you arrive. You can stay in these Surfside Beach SC annual rentals while you're looking for the right property to buy. It's always wise to live as a renter until you get a feel for the area and can make an informed decision about where you want to live. It's one thing to move from one rental to another, but it's a whole other thing to have to put a house on the market and sell it and then buy another just because you hurriedly purchased a house in the wrong neighborhood.
Contact us today about an annual rental and when you're coming. Don't wait until you get here as you can view properties on our website and secure the rentals from there. Then, when you're ready to look at properties to buy, we can help you with that also. Call us toll free anytime at 800-833-8231.