If you want to experience the best family vacation possible, then head to Myrtle Beach. This beautiful 60 mile span of clean, white beaches offer the perfect balance between serenity and activity. If you truly want the best of both worlds, then you should look into one of our Myrtle Beach house rentals.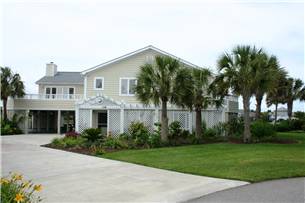 The most obvious advantages to renting a beach house are having easy access to the beach, sensational views and privacy. In the majority of cases, the house rental will come with a deck or balcony. On this deck or balcony, you will be able to enjoy your meals with the family while overlooking the beach. It's also the perfect location for a nightcap after a long day playing on the beach or enjoying the local sites and events.
The average features in Myrtle Beach house rentals will include 3-6 bedrooms, 3-6 bathrooms, a fully equipped kitchen, natural wood cabinetry, wireless Internet, DVD and TV. With all these features and being right on the beach, you'll never have a shortage of things to do.
The prices for our house rentals are incredibly affordable. You'll find some of the best values available for beach house rentals in the country right here in Myrtle Beach.
Join the folks at the Market Common on Sept. 28-30, 2012, for Oktoberfest at Valor Park. German food, beer, music and more will keep you in the spirit all day long.
Live music and the best of Irish and Italian fare and spirits set North Myrtle Beach afire each September during the Irish Italian Festival. This year the festival will be held on Saturday, Sept. 29, 2012, and features a spaghetti-eating contest.