Garden City Beach, South Carolina, is one of the nicest vacation destinations any time of the year. No matter when you arrive you can enjoy the beautiful beaches, splendid championship golf courses, and outstanding entertainment and shopping venues the area provides its visitors. If you're interested in reserving a vacation rental in Garden City Beach SC we recommend you do it sooner rather than later. You can make your reservations right on our website for any vacation rental in Garden City Beach SC that you have chosen.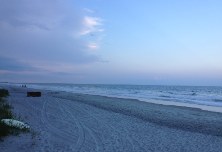 Whether you're coming this month, in a few months, or next summer, the earlier you make your reservations the more likely you are to get the place you want. Vacation rentals must always be booked in advance even during the off-season. If you have a specific vacation rental, budget or location in mind, book your vacation rental as far ahead as you possibly can. Furthermore, you can book vacation rental through a travel agent, through online service providers or directly on our website. By booking online, you could enjoy a greater choice in prices as well as selections while also seeing any specials that are taking place now and in the future.
The Endless Summer Festival takes place Saturday, October 27, 2012, from 10:00 a.m. – 4:00 p.m. Grab your beach chair and friends for a fun-filled day on Main Street in North Myrtle Beach. Enjoy fabulous entertainment, lots of vendors with one of a kind specialty craft items, food vendors, classic and antique car show and children's area with community stage and carnival rides. The entertainment stage will be located at the famous "Horseshoe" at the end of Main Street.