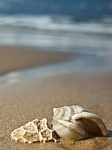 If you're looking for quality and savings on Garden City Beach SC Vacation Rentals, we have what you want! Garden City Beach is located on the Southern end of Surfside Beach. It's a quiet beach and excellent for fishing and water sports. The beach provides easy access to both the ocean and the inlet. We have many rentals available for you to choose among.
You're very close to the Grand Strand and all that Myrtle Beach has to offer when you stay in one of our Garden City Beach SC Vacation Rentals and yet you're away from all the commotion. These rentals will be some of the best you've ever stayed in and will keep you coming back year after year.
The ICExpo is being held at the Myrtle Beach Convention Center, in Myrtle Beach July 23-24 from 10 a.m. to 5 p.m. The International Carolina Expo for Reptile and Amphibian Keepers will have something for everyone who's into reptiles.