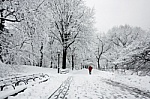 Coastal South Carolina is a great place to visit for anyone that wants to escape those cold northern winters and retreat to a warmer and sunnier locale. You will find Grand Strand SC condo rentals to be in abundance here plus there are plenty of recreational activities and sandy beaches to fill your time with. At Surfside Realty we'd be happy to talk to you about our Grand Strand SC condo rentals and find you the perfect rental.
If what you want is a quiet place to kick back in South Carolina then we have exactly what you're looking for. The wide, flat, and expansive beaches right outside your door are ideal for setting up a beach chair and soaking in the sun or for walking miles along the beach. The beach is perfect for shelling or simply gazing at the breathtaking views. You won't find other Grand Strand SC condo rentals that can compare with what we offer. We have a variety of rentals to show you that we know you'll be pleased with.
South Carolina is the perfect place to visit for time away from the cold of the north. When searching for the right vacation rental, talk to us about what we have available. You can stay as close to or as far from the water as you'd like. No matter how long you're staying in South Carolina, you can truly get away from it all and love life when you stay with us.