When you stay in the Garden City Beach vacation rentals we have available you'll have access to some of the most fun the region has to offer. Have you ever experienced a Hawaiian luau? Here's your opportunity!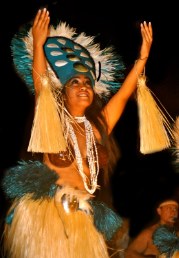 The "Aloha Y'all," a Hawaiian luau show, is held on Mondays, Wednesdays and Fridays, and has all-Polynesian performers. The luau begins at 7 p.m. and will be held at The Grand Theatre, 301 U.S. 17 Business S., Surfside Beach. Ticket price — reserved: $29.95 ages 19 and older, $26.96 military, $19.95 ages 13-18 and $7.95 ages 3-12; VIP: $39.95 ages 19 and older, $29.95 ages 13-18 and $17.95 ages 3-12. Details at 808-9188, 800-252-5642.
Our oceanfront Garden City Beach vacation rentals will have you feeling like you're on a tropical vacation as you gaze out over the sandy beach to the crystal blue waters of the Atlantic Ocean. Enjoy the long walks along the waterfront looking for shells or just stretching your legs. Spend hours just lounging on the beachfront reading that novel you'd been meaning to get around to. Or doze in a comfortable lounge chair on the sundeck by the swimming pool your rental provides.
Head on over to The Boathouse on the Intracoastal Waterway on Sunday, July 15 for a Sunday Funday! The Boathouse Summer Concert Series runs through September 2, 2012. Based in Folly Beach, SC, the eclectic trio of Dangermuffin casts a fresh perspective on American roots music. All concerts are free.