One of the benefits of renting  a beach home rather than staying at a hotel is taking advantage of the kitchen! Whether you're vacationing with just your significant other, or sharing a home with friends and family, this crowd-pleasing shrimp and crab nachos recipe is sure to be a hit!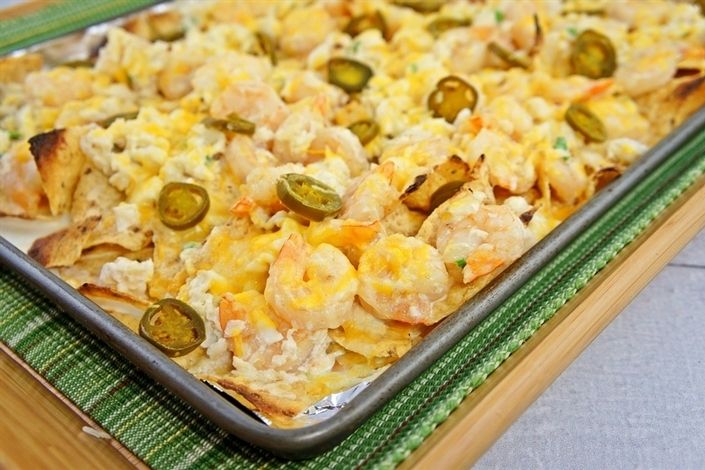 Ingredients: 
t
1 tsp olive oil

t

1 pound shrimp, peeled and deveined

t

1 pound jumbo lump crab meat

t

2 tsp cajun seasoning

t

1 tsp minced garlic

t

3/4 cup sour cream

t

1 (9-ounce) bag of your favorite tortilla chips

t

3 cups shredded cheddar or Mexican blend cheese

t

1/2 cup sliced pickled jalapeno

t

Scallions for garnish (optional)
Instructions:
t
Heat olive oil in a large nonstick skillet over medium heat. Add shrimp, cajun seasoning, and garlic and sauté for about 3 minutes or until shrimp are pink.

t

Combine cooked shrimp, crab, sour cream, and 1/4 of the cheese in a large bowl.

t

Spread tortilla chips on an aluminum foil-lined baking sheet. Top with shrimp mixture. Sprinkle with remaining cheese, and top with jalape?o.

t

Broil on high for about 2 minutes or until cheese melts. Serve immediately.