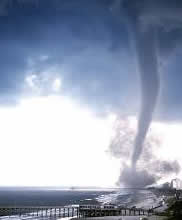 Planning a trip to South Carolina and want to look at Surfside Beach SC rentals? No more tiny hotel rooms, sharing a pool or bumping into strangers in the hall, you've decided. The money you save, the privacy you'll enjoy and the great experience you'll have will likely change the way you travel forever. Surfside Beach SC rentals are the best and we're not just saying that. But for you to have the greatest vacation of your life try to avoid these common pitfalls.
Mistake 1 – Making Your Reservation at the Last Minute
The longer you wait to reserve a rental the higher the risk of having to settle for a home no one else wants. Do you have your heart set on coming a certain week? Then make your reservations early!
Mistake 2 – Neglecting to Check the Weather
What will the weather be like where you're going? In tropical locations the rainy season may have warm and sunny days with showers in the late afternoon. One perk of off-season order zolpidem uk travel is the rates are cheaper and the weather more temperate.
Mistake 3 – Failure to Ask for Details
Is the neighborhood noisy? Are housekeeping services included or are they a separate fee? Does the price include taxes? How big are the rooms? Don't rely on photos alone. When in doubt, ask.
Mistake 4 – Not Fully Exploring Your Online Resources
Be sure to look at photos of the vacation rental online. Read testimonials posted from previous guests. Check out the additional links many sites post for things to do in the area while you're there.
Mistake 5 – Not Trusting Your Gut Feelings
Are you not "clicking" with the homeowner or rental agent? Are you getting vague answers to your questions? At Seaside Rentals Online we listen to what you say when you tell us about your ideal rental and we work hard to find it for you. We are knowledgeable about both our rentals and the area in general and will happily share that information with you.