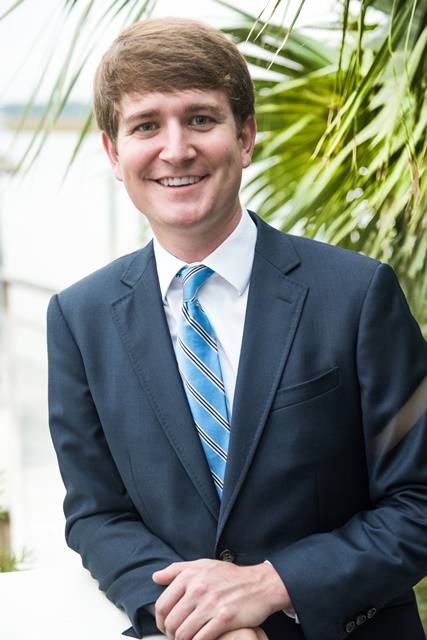 Tyler Servant
Tyler Servant is a part of Surfside Realty's third generation; he grew up in the business spending every summer during high school and college working - eventually in every department. He is a graduate from St. James High School and attended the Darla Moore School of Business at the University of South Carolina earning degrees in real estate and marketing with a minor in political science. While in college, he also served on Senator Ray Cleary's staff for three years.
After graduating from college, Tyler returned home to Surfside Beach where he currently resides with his wife Hanna and daughter Anistyn. He is currently the Chief Operating Officer at Surfside Realty Company.
In June 2014, Tyler was elected to serve on Horry County Council representing the Surfside Beach, Garden City Beach, Murrells Inlet and Burgess Area. He is currently the youngest elected official in Horry County. A little more than a year after being sworn in he was elected Vice-Chairman unanimously by his peers. He also serves on numerous boards and committees for the Waccamaw Regional Council of Governments, AccelerateSC (Governor's appointee), Myrtle Beach Area Chamber of Commerce, the Coastal Carolina Association of REALTORS and at Belin United Methodist Church.
He is a graduate of Leadership Grand Strand (Class XXXIV) and is a member of Belin United Methodist Church, the Grand Strand Sertoma Club, the Carolina Forest Rotary Club, the Greater Burgess Community Association, Garden City Beach Community Association, and the Coastal Carolina Association of REALTORS.