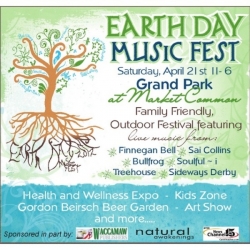 Earth Day began on April 22, 1970 and was an overwhelming success. The event brought to light the importance of environmental issues as a concern for all communities as well as an international political priority. For many of those participating from the South Carolina coast to the coast of California and everywhere in between, Earth Day marked a turning point in their lives, when blind consumption and industrial waste could no longer be tolerated.
For over 40 years now, Earth Day has resonated on both a personal and political level. In months following that first grassroots event celebrating Earth Day, the Endangered Species Act, the Clean Air Act, the Safe Drinking Water Act and dozens of other pieces of legislation have been passed. When Earth Day went global in 1990 as an international event, the world embraced it with the same enthusiasm as Americans did in 1970.
If you are planning a trip to be in the coastal South Carolina area soon, consider staying in one of our Garden City Beach resorts. You'll be close enough to Myrtle Beach and any of the Earth Day events taking place but many towns have something taking place over the weekend in honor of the day. Garden City Beach resorts are well furnished and maintained and will exceed your needs while you're here.
On April 21, 2012 there will be a Earth Day Music Festival at Grand Park in The Market Common. The outdoor festival will offer live music from Bullfrog, Soulful-i, Treehouse, Finnegan Bell and Sideways Derby. Grab a brew at the Gordon Biersch Beer Garden. There will also be a Kid Zone, Health and Wellness Expo and Art Show. The festival will be held from 11 a.m. to 6 p.m. Saturday, April 21 at Grand Park in The Market Common.
Give Surfside Realty a call at 1-800-833-8231 if you have any questions about our Garden City Beach resorts or would like to speak with someone about making a reservation. We look forward to hearing from you.