With the Carolina Country Music Festival coming to Myrtle Beach on June 5-7, 2015, rentals are filling up fast around the Grand Strand area. This is one of the biggest and most popular events of the summer! Over 35 of the country music industry?s biggest stars will be performing including Lady Antebellum, Eric Church, Rascal Flatts, Big & Rich, Cole Swindell, Rodney Atkins, The Marshall Tucker Band, Hunter Hayes and many more. If you need a place to stay check out the last minute vacation rentals that we still have available!
Located along the shores of Myrtle Beach this popular country music festival is a three day event you surely won?t want to miss!The music festival will include a Kick Off Concert on Thursday evening from 6 p.m. to 11:30 p.m. with Sam Hunt performing. The festival even includes a Zip Line! Non-refundable tickets for the concert, festival and zip line can be purchased online at eventbrite.com. The event will take place rain or shine.We have some sweet rental deals on vacation homes that you can take advantage of and save 15% to 25% off your stay with us! But don?t wait any longer ? they?re booking fast!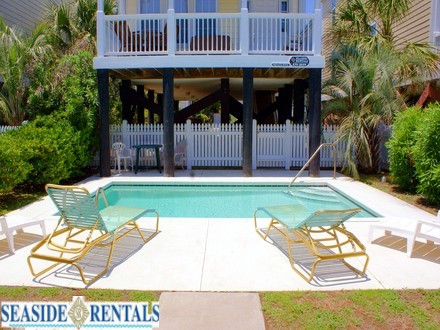 Just picture yourself staying in a fully furnished home or condo complete with its own swimming pool. Now see yourself in the lounge chair enjoying time by the pool with an afternoon cocktail. This is what a vacation is supposed to be!We have properties that are pet-friendly rentals for an additional non-refundable pet fee, homes that are handicap accessible and homes that sit front and center on the oceanfront. Start your day on your balcony or deck enjoying a leisurely breakfast that you made yourself in the kitchen. Go for a walk along the beach as the sun comes up. Then head on over to the music festival and enjoy the rest of the day.Give us a call at 866-252-9930 if you have questions or need help securing accommodations with us during this year?s festival.