If you?re looking to save money on vacation rentals in Grand Strand we?ve got some great deals for you to consider. Some of the best deals can be had at this time of the year rather than waiting for the heat of summer to arrive so if you?re able, be sure to take advantage of these!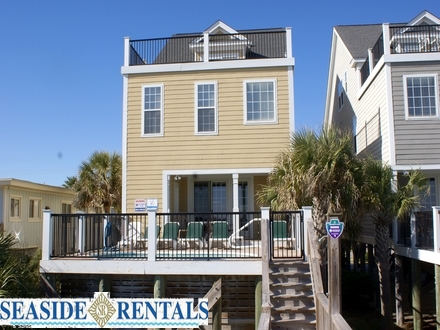 You?re going to save a whooping 35% off the price of a new, full reservation and get free linens when you arrive in February or March at oceanfront Shore Perfection located in Surfside Beach. This is a dog friendly home that will comfortably accommodate up to 20 people. It?s definitely a place you?ll want your extended family to stay with you. It includes awesome amenities like a private 17?x9?x4? swimming pool built into an oceanfront deck, covered porches, sun decks, indoor Jacuzzi, exterior grilling station and showers, free Internet, wet bar/ice maker, 8 flat screen TVs, 3 DVD/VCR players and a washer/dryer.?Another oceanfront gem is The Bellagio with its 7 bedrooms and 7.5 baths. Located in Myrtle Beach this vacation home can save you 30% off regular rates and provide free lines when you arrive March 1 or 22 and stay for a full week. Arrive April 5 or 19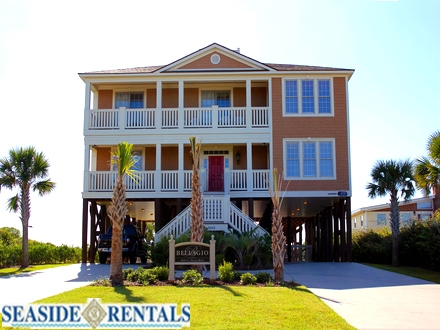 and save 20% or May 3 or 10 and save 15%. This home is completely furnished and beautiful decorated. It includes an exterior hot tub, swimming pool and shower, a Jacuzzi in the master suite, and optional heat for the swimming pool. You?ll appreciate the free Internet, TV/DVDs in the great room, a gourmet kitchen and a game room with pool table, two wet bars and TVs. You can spread out in this home offering 6,100 total sq ft of living space!When you stay in one of our vacation rentals located along the Grand Strand region you?ll be close to all the finest things the area has to offer. From over 1,800 restaurants that include casual and fine dining to more than 110 championship golf courses and shopping malls galore -- you?ll have plenty of things to see and do here!