Featured property
Click here for more info on this property.
Sign up for our newsletter
Get specials and updates regarding properties, area activities, and news in the area!
We enjoyed our stay in Surfside very much. Thanks to your outstanding customer service, we were able to overcome any problem without missing a moment of our fun.
-J. Pennington
Surfside Realty Vacation Rental Information
Find out about Check-In and Check-Out times, Deposits, Pets and More!
Reservations
During the summer months, weekly reservation check-in time is between 4 - 6 PM SATURDAY and end 10 AM the following SATURDAY. PARTIAL week reservations will NOT be made more than a week in advance and subject to unit availability. Any deviation from the Saturday to Saturday check-in and check-out dates can ONLY be made on a last minute basis and subject to availability of inventory.
**Off-Season Note: Selected properties may only be available for Saturday to Saturday rental during April, May and September. top
Check-In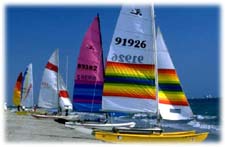 Check-in is on Saturday between 4PM and 6PM during June, July and August only (for other months, please check with our office for check-in times). Please plan your arrival according to the hours of Check-In as we CANNOT guarantee accommodations before the stated check-in hours. You will need to stop at Surfside Realty to register and receive keys. Please Do NOT go to your rental unit before checking in. All final payments should be PAID IN FULL 30 days prior to check-in date (except for last minute reservations). Personal checks are not accepted less than 30 days prior to arrival. Our office closes at 5PM, EXCEPT on Saturdays during June, July and August; during off-season months, our office closes at 4PM on Saturdays. If you will be a late arrival, please notify our office so specific arrangements can be made for you. (Please check with our office for Off-Season and Holiday hours of opening and closing times.)
Tax: Tax rate may change without notice. Currently the tax rate is 11%. top
Check-Out Before 10 AM
Departure maid service is included in all rental rates. We ask our guests to prepare the unit for departure by emptying the refrigerator, taking out all trash, loading & starting dishwasher, making beds, placing any rented linen in a bundle on bathroom floor, close & lock all windows, close blinds and/or drapes, turn out all lights, lock doors and return all keys to our office. Should you depart prior to our office opening, you may drop keys in the key drop slot to the right of our office front door. NO late check-outs allowed. top
Deposit
A DEPOSIT of half of the total rent is required within 2 weeks of making reservation, time permitting. For on-line reservations, a 50% deposit is due once all paperwork is approved. Balance, including sales tax and accommodation tax on total rent will be due 30 days prior to check-in day. There will be a $105 Peace of Mind Protection charged on all condo rentals and $145 charged on all houses. This covers you up to $500 in accidental damages that may occur during your stay. There is also a $30 Resort Fee that will be charged to your reservation. Both fees are mandatory and will not be waived. If a reservation is cancelled more than 30 days prior to arrival 80% of the reservation deposit will be refunded IF the property is re-rented for the full amount of the original reservation. If a reservation is cancelled within 30 days of arrival, ALL monies are forfeited unless the property is re-rented for the full amount of the original reservation. If a reservation is cancelled within 7 days of arrival, All monies are forfeited. There will be a $35.00 charge for all returned checks.
This agency reserves the right to refund deposit OR discontinue occupancy, if, in Agent's opinion, same is detrimental to premises.
SHOULD A GROUP MISREPRESENT ITSELF, IT WILL BE REQUIRED TO VACATE PREMISES IMMEDIATELY, WITHOUT REFUND. NO HOUSE PARTY GROUPS-CHAPERONED OR UNCHAPERONED UNDER AGE 25. top
Travel Protection Insurance
Surfside Realty Co., Inc is now offering Travel Protection through Red Sky Travel Insurance. The cost will be automatically added to your rental agreement. If you DO NOT wish to purchase Red Sky Travel Insurance you may REMOVE the charge by initialing where indicated on the rental agreement. We strongly recommend this insurance coverage from situations where you may not recover your financial investment due to illness, an accident, death, hurricane evacuations and other protected events. If you have any questions regarding the insurance, please contact Red Sky directly at 866-889-7409. NO INSURANCE REFUNDS WILL BE GIVEN AT CHECK-IN.
All Rental Units ...
All Surfside Beach SC vacation rentals, Garden City Beach SC vacation rentals, and Myrtle Beach vacation rentals are completely furnished except for linens. Linen Rental is available; ask reservationists for details. Beds and furniture are NOT to be moved from room to room. ACCOMMODATIONS are strictly limited to the number shown. The number must be observed. Overcrowding is NOT permitted. Campers and motor homes are not allowed to be hooked up or used on any rental property. NO FIREWORKS of any kind on any Surfside Realty rental property. GRILLING IS PROHIBITED on decks and balconies and underneath buildings. top
Parking Restrictions
Condominium parking is limited to two cars per unit, with SOME condominiums allowing only one car per unit. Please check with your reservationist. Campers and motor homes are not allowed to be hooked up or used on any rental property. Some condominium complexes do not allow recreation vehicle, trailer, or motorcycle parking. top
Unit for Sale
In the event that the property you are renting is on the market for sale, we may find the need to show the property during your visit. We will make every effort to schedule the showing at a convenient time and not interrupt your vacation. top
Need to Bring
CHECK for the following items that may be needed during your stay: salt, pepper, sugar, kitchen towels, coffee filters, paper towels, toilet paper, soap, washing detergents, cleaning products and coat hangers. These items are NOT provided by the owner or the rental agent. top
Pets
Dogs only are allowed only in properties that are listed as Pet Friendly. Absolutely no pets are allowed in properties not listed as Pet Friendly. A $250 mandatory, non-refundable pet deposit will be charged to all reservations. top
Maintenance, Rebates, Refunds
All equipment in each rental unit should be in working order. Please report any inoperative equipment to our office promptly! We will make every reasonable effort to have the repairs made as soon as possible. NO REDUCTION, REBATE OR REFUND of rent will be issued for any mechanical failure of air conditioning/heat, dishwasher, refrigerator, disposal, TV, washer/dryer or other appliances, or Elevators. NOTE: Service request called in after 5 P.M. may NOT be handled until the following day. top
FOR EMERGENCY AFTER HOURS: 843-626-4078 top
Tentative Reservations
Tentative reservations may be made for the following year by payment of a $25.00 reservation holding fee. This fee only reserves your rights to the requested week and DOES NOT apply to the rental rate. Guests have first rights to the property they are staying in for the same week of the following year through the Tuesday after check-out. This fee is not transferable and will be refunded only if the requested unit is not available for your occupancy. Tentative Reservations must be confirmed with a full rental deposit prior to January 15th of the following year. top
Personal Checks
We suggest that you bring cash or Travelers Checks as NO personal checks can be cashed on the Grand Strand. top
Items Left Behind
Surfside Realty Co., Inc. is NOT RESPONSIBLE for personal items left in rental units. If you request us to pick up and mail items to you, if found, your credit card information will be required for us to mail items to you. Items will only be held for 30 days after you check out. After the 30 days we will donate the items to local . top
Locked Closets
Most of our unit owners maintain a locked closet and/or utility room in their unit for storage of personal possessions. Please respect these locked closets and utility rooms. They ARE NOT included in your rental. NO LONG DISTANCE PHONE CALLS permitted in units equipped with telephones. There will be a $5.00 per call charge for any calls charged to units equipped with telephones. top
Lost Keys
Lost keys should be reported to our office immediately. There will be a $35.00 service fee if it is necessary for our staff to bring you a key which had been lost by you during or after business hours. A service fee of $15.00 will apply to replace a lost key during business hours at our office. top
NOTE: Although every precaution is taken, errors in prices and descriptions do occur. We reserve the right to correct such errors. All rental rates, furnishings and equipment are subject to change without notice.
NOTE: Every rental unit is privately owned and reflects each owner's individual taste and requirements. The condition of the property varies according to the age of the property and care given by the individual owner. If you have specific standards or requirements, we advise personal inspection of the rental unit prior to making your reservation.
WE ARE UNABLE TO MAKE SUBSTITUTIONS OR REFUNDS UPON YOUR ARRIVAL.
Office Hours
8:30 AM - 5:30 PM Weekdays, 9 AM - 4 PM Saturday
June - July - August: 8:30 AM - 6 PM Monday - Friday & 8:30 AM - 6 PM Saturday
February 26 - October 1: 11:00 AM to 2:00 PM Sunday
For emergency after hours call 843-626-4078
top